Ingredients for 4 people:

300 gr of rice for risotto
300 gr of chicken liver
1 shallot
80 gr of Panforte cake
80 gr dark chocolate
80 gr of shelled hazelnuts
1 lt of water or broth
50 ml of white wine
20 ml of sweet white wine
3 spoons of extra virgin olive oil
1 bay leaf
Salt to taste
Clove of garlic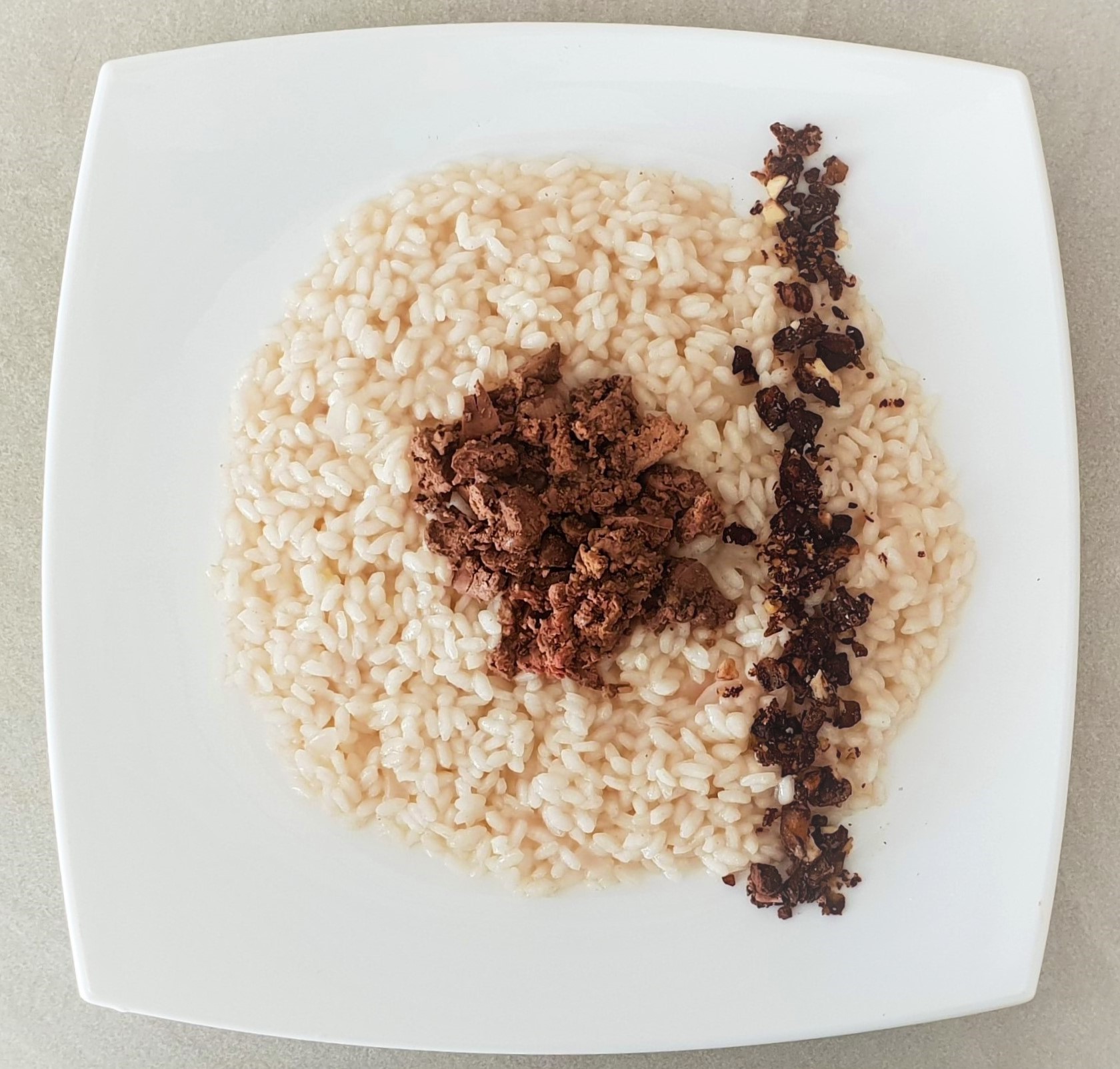 Preparation:

In a small saucepan, slightly heat 1 tablespoon of EVO oil with sliced ​​garlic, add the livers, and a bay leaf. Cook with the lid on low heat for 20 minutes, adding 20 ml of sweet white wine after 10 minutes. While the rice is cooking cut the liver.

In the meantime, boil 1 liter of water: you can add vegetables to make the broth.

Cut the Panforte cake, dark chocolate, and shelled hazelnuts into small pieces, and mix them.

Lightly fry the peeled and finely chopped shallot in a pan with 2 tablespoons of olive oil, add the rice, a pinch of salt, stir, add 50 ml of white wine and cook for the time indicated on the package, pouring gradually water or broth. During the cooking period, cover the rice slightly with the broth, almost until the end, and mix often, especially at the end. Do not let it dry out too much, it must be quite creamy. Arrange the risotto on the plates and add the livers, hazelnuts, dark chocolate, and Panforte.

The taste is intense and particular, definitely not for everyone. If you want to combine wine with it, I would advise you to choose a little sweet or anyhow soft one, whether it is white or red.